3 Tips for Vinyl Fence Maintenance
Posted in Vinyl Fence, on August 04, 2020 By Admin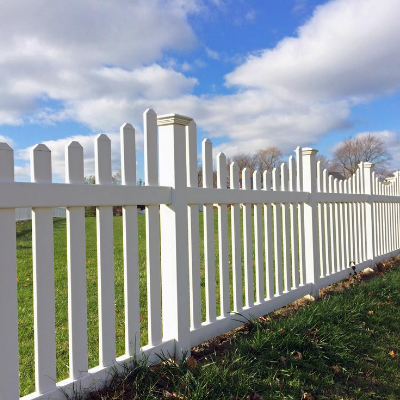 Vinyl fences are becoming a more popular choice with homeowners looking for a long-lasting, beautiful addition to their outdoor living space. Compared to traditional wood or chain link fences, vinyl fences never rot, warp, or fade, maintaining their integrity and appearance through years of changing Canadian seasons. With minimal maintenance, a vinyl fence can provide reliable protection and privacy to your family while still looking fresh for years. Relative to traditional fences, vinyl fences require significantly reduced maintenance and can easily continue to look brand-new for years. If you are looking for a vinyl fence in Toronto, Vinyl Fence Forever provides vinyl fence installation to Toronto and surrounding areas. In this blog post, we have outlined a few easy tips to help maintain your vinyl fence.
Yearly Cleaning
Approximately once a year, it is a good idea to give your vinyl fence a good cleaning. Over time, dust, dirt, and pollen can build-up on your fence. This can easily be cleaned by either spraying it with a hose or gently washing it with a bucket of warm, soapy water. Abrasive cleaners should never be used on a vinyl fence. If you notice stains on your fence from tar, grease, or rubber marks, these can be cleaned with paint thinner. Make sure to protect yourself by wearing gloves and goggles, then use a cloth dampened with paint thinner to gently remove any stains. The fence can then be rinsed with your hose to return your fence to a brand-new condition. If you own a pressure washer, it can also be used to clean the fence and save you time and energy on scrubbing individual portions of the fence.
Visual Inspection
Once a year, we recommend conducting an in-depth check of the structural integrity of your vinyl fence. This should include a thorough visual inspection of the posts, fence boards, and decorative features of your fence. Walk along both sides of your fence and look for any signs of shifting in the ground that might make posts or boards loose or wobbly. If any signs of damage are observed, you can always discuss with your vinyl fence company about appropriate repairs.
Clear Weeds and Debris
An easy way to ensure your fence can last as long as possible is to regularly clear weeds and debris from around the fence. This includes removing creeping vines or unwanted plants that may be trying to establish themselves in or around the fence. Roots can disrupt fence poles over time, and it is, therefore, easier to remove unwanted plants before they grow too big to be removed.
Install a Vinyl Fence in Toronto
For a vinyl fence in Toronto, look no further than Vinyl Fence Forever! We provide vinyl fence installation to Toronto and the Greater Toronto Area. We carry a wide selection of fencing styles, colours, and designs to fit every aesthetic vision. For more information on installing a vinyl fence, contact our team today at 416-746-8080.