Vinyl Decks
Compared to other materials, vinyl is an easy choice for your decking needs. Imagine a space where your children and family can relax and play, barefoot, without the worry of painful splinters.
Scratch, Stain & Mold Resistant Decks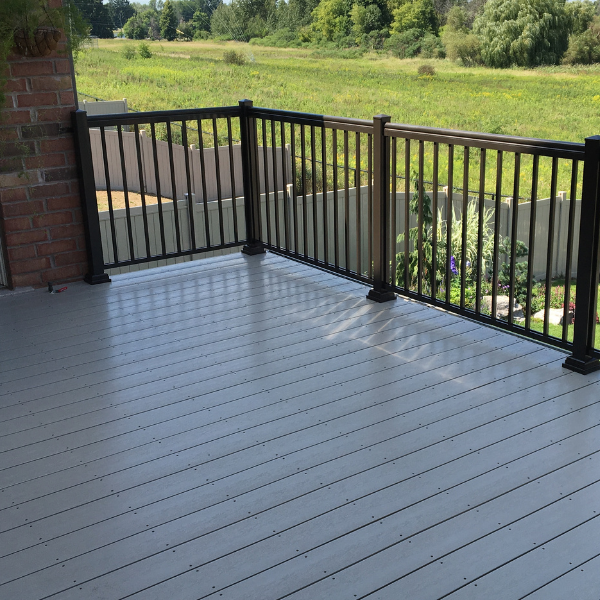 Vinyl decks are resilient, strong, and low-maintenance just as our other vinyl products. It's also good to remember that this material is waterproof, as well as scratch, stain, and mold resistant. Our decks are a place where we like to spend a lot of time when the weather is nice, but when it's not our decks are out there vulnerable to the elements; but vinyl will remain durable and retain its beautiful look for years to come.
By choosing vinyl, you know you'll be able to make the most of your space, without the hassle for heavy maintenance giving you one less thing to worry about.
As part of our variety of products we have our vinyl decks, maintenance free product.
Wide Colour Selection
There's a big selection of colours like Tan, Lava, Charcoal, Marengo, as well as many others to choose from. Check our gallery or Instagram for more options, and get in touch to hear about the styles and options we can provide so that you can make a great choice for your new deck.