Lattice Tops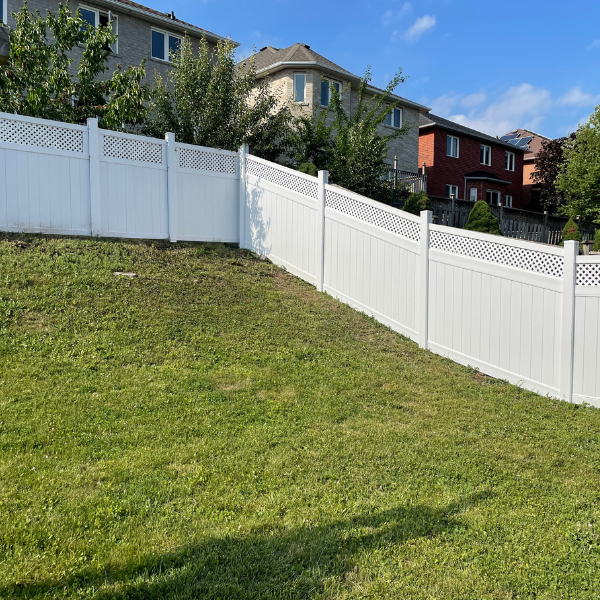 At Vinyl Fence Forever, you have the option of fitting all our panel fences with a 12" lattice topper, either on-site or in our factory. For anyone looking for the privacy a panel fence gives but with a bit more visibility, this is a perfect solution to your fencing needs. Lattice-top fences are a stylish looking fence that won't compromise your security or privacy.
Complement Your Gardening
The lattice-top is often preferred among homeowners who wish to integrate crawling plants or ivy into their landscaping aesthetic, and as such the lattice-top fence creates an ideal space for your plants to engage with the landscape.
Durable Security
With a lattice top fence, you are able to create a lovely aesthetic for your backyard, while still maintaining the security of a panel fence. The high-quality vinyl we use is resistant to rotting, corrosion, and discolouring due to weather and moisture. Vinyl fencing is a great choice for your home, with its exceptional durability and low-maintenance needs.
Contact us to learn about our many combination options and how you can integrate the lattice-top into your fencing needs.