Glass Railings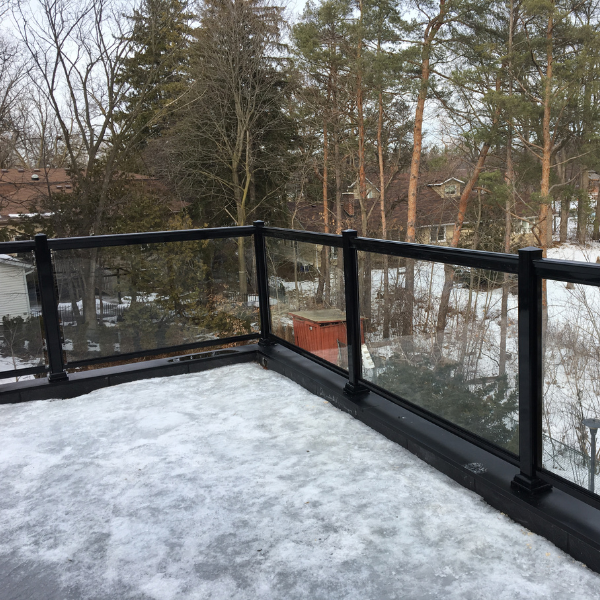 We offer glass railings at Vinyl Fence Forever, which will integrate seamlessly into your space stylishly while keeping you safe. Glass railings offer both beauty and function to your balcony, porch, deck, veranda, or even stairs.
Rust-Proof Railings
As glass is resistant to the elements, your glass railings won't get rusty or darken over time. They require little-to-no maintenance, and don't need painting or treatment to retain their look. All you needs is a sponge and some soapy water from time to time.
Visually-Appealing, Indoor & Outdoor
There are many advantages to glass railings. They add a modern and high-end look, and even make any space look larger. They won't clash with any other style concept you integrated into your property.
Glass railings will enhance your space and provide the security you need. Get in touch with us to discuss our styles and options.