Aluminum Railings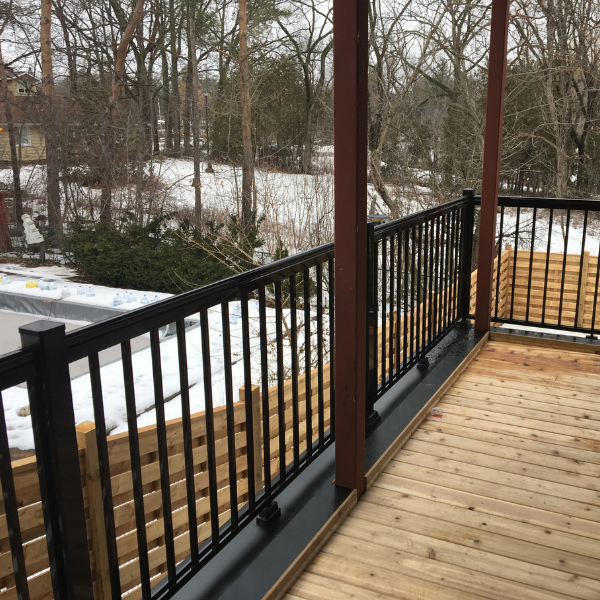 Vinyl Fence Forever carries a range of aluminum railing options that we can install for you hassle-free on your porch, deck, or veranda. We have many different options and colours to choose from to satisfy your needs and your imagination.
Safety Deck & Stair Railings
You'll find that aluminum railings, in comparison to other railing materials, will be an ideal choice for durability and versatility. Aluminum is strong and resistant to rust and corrosion, while also being able to withstand the harsh Canadian weather conditions we see such as; UV rays, rain, snow, and ice. Not to mention that aluminum will not alter in those conditions; you won't see aluminum railings shrink, twist, or warp, and they won't give anyone splinters. It's also low-maintenance, where other materials covered in paint or powder coating will chip, crack, and peel, aluminum will keep its look. Aluminum railings are also long-lasting and cheaper than wrought iron or steel while being light-weight.
Stylish & Durable
All of our railings at Vinyl Fence Forever are designed with durability and style, so you won't have to reconsider quality for aesthetic. These railings look great on patios, balconies, porches, and on decks, to name a few. We offer aluminum railing in a range of colours and styles, so you are sure to find what you are looking for to make your space how you imagine it.