Vinyl Railings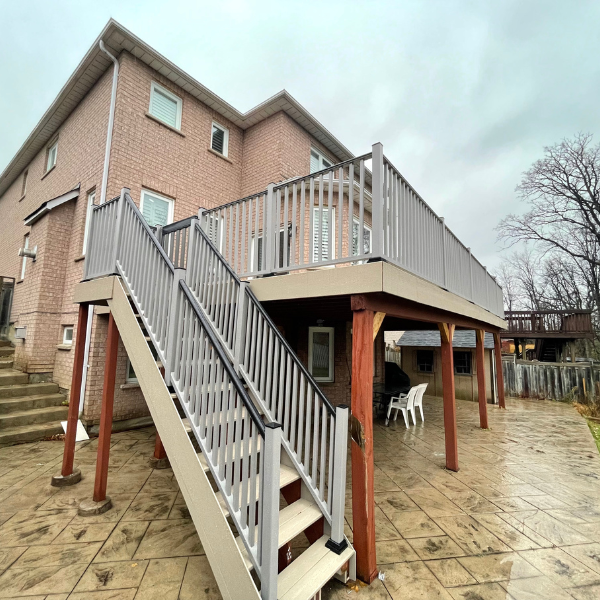 It's in our name, and we think you'll like it too — vinyl. Vinyl railings are an optimum choice to secure your property and create a seamless look that is both classically stylish and durable. Vinyl Fence Forever carries a range of vinyl railing options which we can install hassle-free on your porch, deck, or veranda. We have many different options and colours to choose from to satisfy your needs and your imagination
Low-Maintenance Deck & Stair Railings
Vinyl railings are incredibly low maintenance. Unlike wood, which always needs to be up kept with painting and staining, vinyl looks great year-after-year, and will stand the test of harsh Canadian weather conditions as it's resistant to corrosion and rot, among others.
Wide Range of Vinyl Colours & Styles
We also offer our vinyl railings in a variety of styles and colour options, so you can find what suits your personal taste best. Not only that, but vinyl railing installation is hassle free when you hire us. You'll be very pleased with this durable railing option that won't ever rot, split, blister, or rust and will give your space a beautifully finished look.