5 Benefits of Choosing Vinyl Fencing
Posted in Vinyl Fence, on June 19, 2020 By Admin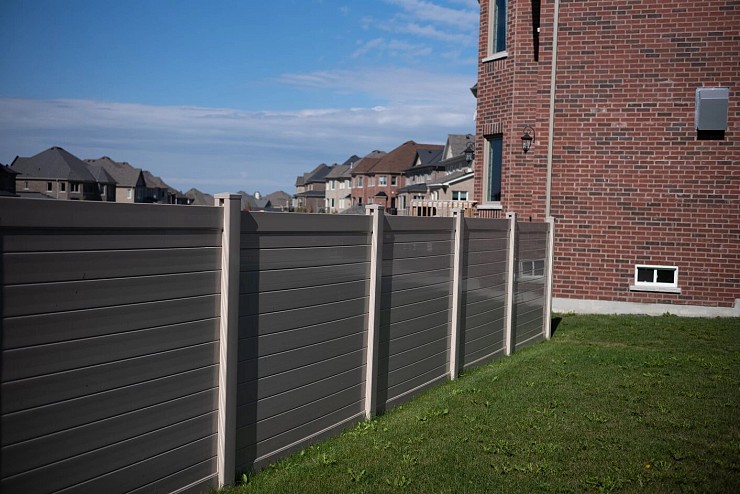 With a wide variety of fencing materials and styles flooding the market, choosing the right fence for your dream house can be daunting. In recent times, Vinyl fencing is fast becoming the go-to choice for homeowners and developers. Though a traditional wooden fence has its charm, the associated hassles of high-maintenance with frequent painting, touch-ups and repair make it unattractive. Weathering & the elements including termites further add to wooden fencing woes. Here's where vinyl fence installation comes in to save the day and dollars! Durable, maintenance-free, and affordable, it offers great returns in the long run.
Vinyl Fence Forever, the front-runners in vinyl fence installation Toronto, give you 5 reasons why vinyl fencing is a fantastic choice!
1. Strong & Durable
A Vinyl fence is a rock star! Five times stronger than wood, vinyl is durable, flexible & weather resistant. Unlike wood and iron, it won't rot, rust, peel or decay! Vinyl is not only sturdy but also resilient to direct impact, adding to the safety factor of your home. What's more, vinyl fences are designed to last almost a lifetime, and come with attractive warranties!
2. Low Maintenance
Vinyl fencing requires little or no maintenance. Save yourself the hassle of frequent painting, staining, sealing or termite treatments. It won't chip, fade, crack or rot, making it a breeze to maintain its appearance. You'll only need a quick wash or hosing down with soap and water to keep your vinyl fence looking as good as new, year after year, after year…
3. Resistant to Extreme Weather
Worried about extremely cold temperatures? Heat? High moisture & humidity? Vinyl fencing is your best bet if you are concerned about extreme and hostile weather conditions in your area. Made of hardy PVC, vinyl fencing is resistant to rusting, rotting, moisture, termites…you name it, and vinyl fencing has got you covered!
4. Stunning Aesthetics & Style
Available in myriad colours and styles, a vinyl fence does wonders for your curb appeal. Extremely versatile, vinyl fencing can be customized to suit your taste & style. Whether you opt for a classic white picket vinyl fence, a lattice or a two-rail style, you're spoilt for choice with vinyl!
5. Affordable & Cost-Efficient
A vinyl fence is an investment that will pay off handsomely in the long run. Save hundreds, even thousands of dollars in expensive maintenance, labour, restoration, and replacement costs associated with wood & metal fences. It is actually surprisingly affordable and easy on your wallet, definitely a superior option offering outstanding value over time!
Still on the fence about Vinyl fence installation? Give us a ring! Vinyl Fence Forever promises top-tier craftsmanship at amazing prices. Let our fence experts guide you in choosing the finest fence for your discerning tastes! At Vinyl Fence Forever, we firmly believe that good fences not only make good neighbours but also satisfied homeowners! Consult the pros for a fence company in Toronto; dial 416.746.8080 or email us at info@vinylfenceforever for a free quote today!