7 Things to Know Before Building a Fence
Posted in Vinyl Fence, on August 10, 2020 By Admin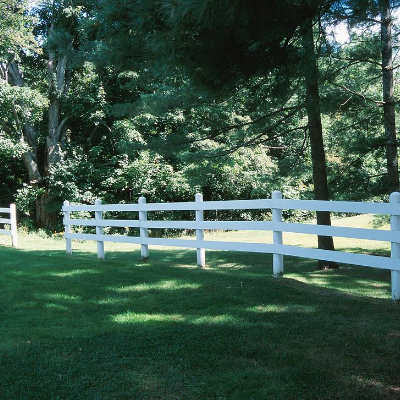 There are lots of reasons to build a fence in your front or backyard. Maybe you are looking to increase your privacy or security? Maybe you have a pool and need to meet municipal requirements for neighbourhood protection? Regardless of the reason, there are lots of important considerations to take before investing in a new fence. If you're looking for a fence company in Toronto, Vinyl Fence Forever installs a range of beautiful, durable vinyl fences in the Greater Toronto Area. Here we have helped outline everything you should consider before choosing and installing a new vinyl fence.
Consider Why You Want a Fence
One of the most important considerations when installing a fence is to determine why you want it. If it is for purely utilitarian purposes, such as keeping a pet in the yard, you may be fine with a chain-link fence. However, if you are looking to block sound, improve privacy or add to the overall look of your home, you may want something that is large, solid, and aesthetically pleasing.
Choose the Material
Fences come in a variety of materials, including wood, chain link and vinyl. Depending on your personal preferences, you might want a low maintenance option such as a vinyl fence. Although wood fences are traditional, they require significantly more upkeep including staining, sealing, and/or painting.
Choose the Design
Your fence will contribute to the overall look and feel of your home and backyard. Depending on your design preferences, you might be interested in a traditional option such as a white picket fence. However, there are many fence designs to consider before installing your new fence. You can get fencing topped with lattice, a picket fence, or a completely solid fence where boards can be aligned either horizontally or vertically.
Do Your Research
Make sure you investigate any homeowners or neighbourhood associations as well as municipal guidelines that may dictate what your fence can look like, how high it can be and the composition of its material. All these regulations may impact the final fence you end up installing.
Determine Your Budget
The cost of fencing varies depending on the length of fence and its material. You will want to consider your budget as it will impact which material you ultimately choose.
Identify Your Property Line
Before purchasing a fence and beginning the installation process you will want to identify your exact property line with an official survey. If you are looking to fence your yard, you will want to make sure that the fence is within your property line so you will not have to deal with future property disputes.
Hire A Professional Fence Installation Company
To ensure that your fence lasts through years of changing weather you will want to hire a professional company to install your new fence. At Vinyl Fence Forever, we provide fence installation in Toronto and the Greater Toronto Area. For a durable vinyl fence that never rots, warps or fades, contact the Vinyl Fence Forever team today at 416-746-8080.